OCTA Selects New Western Region Representative
OCTA is pleased to announce that Isobel Lingenfelter of Salt Lake City, Utah was chosen as the new Western Region Representative (WRR). Sharon Brown, OCTA's previous WRR, retired on December 31, but is helping on a volunteer basis with the transition and training this month.
Isobel graduated from the University of Utah with a BS in Urban Ecology in 2016 while working for Utah Diné Bikéyah, a Native American land conservation group, on issues related to the Bears Ears National Monument in southern Utah. She graduated with a masters degree in City & Regional Planning from the University of Pennsylvania in 2019 and has continued to work for wild and cultural landscapes. Isobel focuses on how to promote the economic, social, and ecological health of places held dear; believing one cannot thrive without the other.
She also works part-time as a Wildlife Connectivity Coordinator for the Utah Wildlife Federation, where she works with a group aimed at creating more wildlife connectivity in Utah composed of conservation, hunting, and recreation organizations as well as government agencies.
Isobel just finished up a one year appointment as a Recreation Planning Assistant for the Utah State Office of the Bureau of Land Management (BLM), where she coordinated with local and state governments to implement the Recreation and Development Strategy for the Old Spanish National Historic Trail. She also advised BLM team members and stakeholders in a grant application process and wrote and edited Old Spanish Trail promotional and outreach materials.
Other previous work includes a stint as a consultant with KM Ranch, where she analyzed conservation easement options for Idaho and Wyoming properties and coordinated with the Natural Resource Conservation Service as well as various county governments and land trusts. She also researched potential conservation buyers.
Isobel has also served as an Instructor for the University of Utah, instructing undergraduate students in an Ecological Design Lab for the City & Metro Planning Department.
The selection committee for the position included OCTA President Lee Black, VP John Briggs, Past President and current National Preservation Officer John Winner, Board Member Helen Hankins, Utah Crossroads Chapter President Steve Allision, and Association Manager Travis Boley. There were many excellent applicants for the position and the committee deliberated for three weeks before making their decision. Please join us in welcoming Isobel as OCTA's new Western Region Representative.
Nine Places Where You Can Still See Wheel Tracks From the Oregon Trail
Recently, Smithsonian Magazine published an article entitled "Nine Places Where You Can Still See Wheel Tracks From the Oregon Trail." The Chair of OCTA's Mapping and Marking Committee, Dave Welch, is hoping that our membership can review this list and suggest additions to this list. Include also sites from the California and Mormon Pioneer National Historic Trails as well as sites along the Southern Route to California, Cherokee Trail, and other western emigration trails of the 19th century. Please send responses to welchdj@comcast.net.
Nominations Committee Seeks Nominees for Board Election
Nominations are being accepted through February 15 for election to OCTA's National Board of Directors. Four Directors will be elected. Directors serve three-year terms and may serve no more than two consecutive terms with at least a year off before being eligible to run again.
Directors whose terms will expire at the National Annual meeting in 2021 are Matt Mallinson, Duane Iles, John Briggs, and Helen Hankins. Hankins and Briggs (future President) are both eligible for re-election. Mallinson and Iles are completing their second three year terms and not eligible for re-election.
Members of the Board are responsible for setting policies and priorities for the organization and electing officers. They also serve as important liaisons with OCTA chapters and can represent the interests of their chapters at board meetings.
Directors are expected to attend two Board meetings annually, one of which is held in conjunction with the Annual Convention. The second, a Mid-Year meeting usually held in the late winter or early spring, is held in rotating locations.
In order to be a candidate for the Board of Directors, a short statement of qualifications and experience are required, as is a recent photograph and the endorsements of three members of OCTA. These items should be sent to the Nominating & Leadership Committee chair. Contact Pat Traffas at traffasp@gmail.com, or send mail to 6731 W. 108 Terrace, Overland Park, KS 66211 no later than February 15, 2021.
We also need candidates for Vice-President to be elected at the annual meeting by the Board of Directors. It is a two-year term leading to the Presidency.
For more information about the election process or the job, please members of the Nomination & Leadership Committee, Pat Traffas, Duane Iles 96cruisin@embarqmail.com, or Cecila Bell ceciliajb@aol.com. Additional information may also be found at the Members Area of the OCTA website.
OCTA Seeks Volunteers for Marketing/PR Committee and Library/Archives Committee
Last September, OCTA's Board of Directors approved its newest Five Year Strategic Plan. OCTA seeks members and leaders for our Marketing/PR Committee and Library/Archives Committee to help implement the goals, objectives, and action items delineated in the newest strategic plan.
Action items for both our Marketing/PR Committee and Library/Archives Committee can be found on page four of this plan.
Goal 2 of the plan reads "(p)resent the stories of the emigrant experience in a manner that is inclusive of other perspectives."
Objective A reads "(i)mprove and expand data collection" with Action Items of:
Make publications, diaries and journals available through improved website for public access
Inventory and improve access to OCTA library collections
Outcomes and Deliverables include:
Trails-related publications, diaries and journals are digitized and posted to the OCTA website annually
OCTA library collections are inventoried and deposited into publicly accessible repositories by 2025."
Objective B reads "Raise Public Awareness" with action items of:
Expand availability of organizational speakers
Create audio visual materials
Develop a Social Media Plan and other outreach materials
Expand use of social media
Deliverables include:
National will assist chapters to offer presentations in their communities
A minimum of 15 videos of two – five minutes in length are posted on websites and social media by 2025
Social Media Plan would identify an outreach product to be created and posted to the OCTA website annually
OCTA Twitter feed and Instagram posts are initiated by 2021; website and Facebook are active and kept current monthly
If you are interested in serving or chairing either committee, please contact President Lee Black at nobletr1857@gmail.com.
New Member Renewal Section Now Available on OCTA Website
OCTA continues to work to improve processes for our members. One area recently improved is OCTA's online membership process. All Members need an account to purchase or renew their subscriptions to have the option to activate or de-activate auto-renewal. You can register your account at My account – OCTA (octa-trails.org). You'll need to create both a username (or you can use your email address as your username) and password.
New memberships will be automatically registered with auto-renewal active upon purchase.
Existing member will need to manually renew their memberships upon expiration.
All members will have the option to activate or de-activate the auto-renewal option in their account on My Account > Subscriptions > <View Subscription> page.
It is now also possible to get to the membership page in one click from the home page. Simply hover over the "Discover OCTA" tab on the homepage at www.octa-trails.org and click on the second link, "Renew Membership."
Order Fresh Coffee and Help OCTA's Bottom Line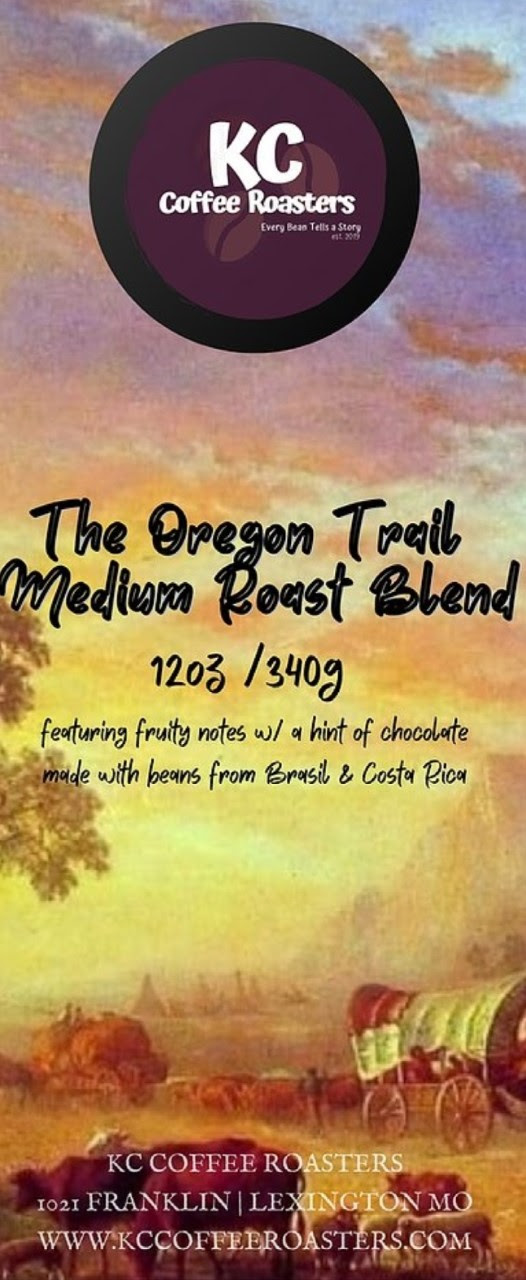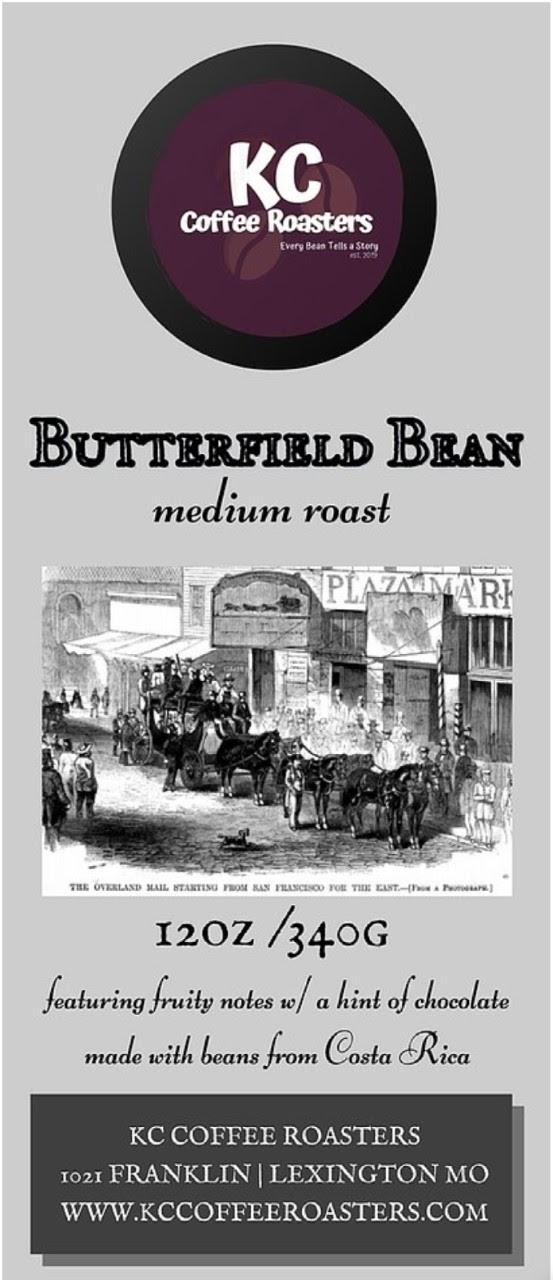 OCTA is excited to announce that KC Coffee Roasters has created two specialty coffees with 10% of every purchase being donated to the Oregon-California Trails Association. They are currently featuring Oregon Trail and Butterfield Bean blends. Visit their website at https://www.kccoffeeroasters.com/order-online to order now.
Chuck Dodd
OCTA HQ recently learned of the passing of long-time member Chuck Dodd (pictured above, seated in white t-shirt, out on the Mojave Road in southern California about 20 years ago). We do not yet have any obituary or service details, but wanted to pass along the news now while we wait for more information.
Chuck was a good friend to many in OCTA and renowned as an expert on trails, especially in Nevada and California. OCTA carries a couple of his books, both of which remain very popular with the general public.
Chuck Dodd's Guide to Traveling the Applegate Lassen Trail helps the traveler discover the spectacular beauty of northeast Nevada, while California Trail: The Story Behind the Scenery follows the gold seekers as they rush to California, crossing such inhospitable barriers as the 40 Mile Desert in western Nevada. OCTA members can also download for free Chuck's great article entitled "Over, Around and Across: The Truckee Trail Through Reno and Sparks, Nevada" in Overland Journal 22-1 (Spring 2004) by downloading it at www.octa-journals.org.