OCTA President Lee Black to Host Fireside Chat on Colorado-Cherokee Trail Chapter's Zoom Speaker Series 
The next Zoom event for the Colorado-Cherokee Trail Chapter is a "Fireside Chat" with Lee Black, OCTA's National President, on Saturday, February 20.
When Lee became President in 2019, he was looking forward to the opportunity to visit the chapters, meet members, and learn first-hand of the various interests that led to joining OCTA. Although the pandemic has largely prevented that, the emergence of Zoom enables us to have a virtual visit.
Lee looks forward to meeting you and will discuss the present challenges and opportunities the organization faces, the many resources it offers to members, and answer any questions you would like to ask him.
Please plan to join us.
Time:
1:00 Pacific
2:00 Mountain
3:00 Central
4:00 Eastern
Topic: Fireside Chat with Lee Black
Time: Feb 20, 2021 02:00 PM Mountain Time (US and Canada)
Join Zoom Meeting
https://us02web.zoom.us/j/85154523475
Meeting ID: 851 5452 3475
One tap mobile
+16699009128,,85154523475# US (San Jose)
+12532158782,,85154523475# US (Tacoma)
Dial by your location
        +1 669 900 9128 US (San Jose)
        +1 253 215 8782 US (Tacoma)
        +1 346 248 7799 US (Houston)
        +1 646 558 8656 US (New York)
        +1 301 715 8592 US (Washington DC)
        +1 312 626 6799 US (Chicago)
Meeting ID: 851 5452 3475
Find your local number: https://us02web.zoom.us/u/kpTLv49fp
Board Meeting Set for February 27
OCTA's Midyear Board Meeting will be held via Zoom on Saturday, February 27 beginning at 10 AM Central.
Please send your notice to virtually attend the meeting to Board Member Jean Coupal-Smith at
jcs1fun1@kc.rr.com
. She will furnish you with login credentials. All members are welcome to attend.
Upcoming Colorado-Cherokee Trail Chapter Zoom Presentations
On behalf of the chapter board, thanks to all of you who participated in the event last Saturday on the Virginia Dale Stage Station and Jack Slade.  If you were unable to do so and would like to view the video, please let Chapter President Camille Bradford know and she will send you the link. She can be reached at bradford@usa.net.
Upcoming events:
February 20: A "Fireside Chat" with Lee Black, OCTA's National President.
March 20: Presentation by Terry Bolinger and Kevin Blake on Zane Grey and his novels related to the historic trails of the American West. Mr. Bolinger is President of the Zane Grey's West Society and Dr. Blake is a semi-retired Professor of Geography at Kansas State University.
Further details on these presentations and the Zoom links will be circulated in the interim.
OCTA Past President Randy Wagner –Featured Photographer in "The Art of the Rodeo Exhibit" at the Phippen Museum
OCTA Past President Randy Wagner (2002-03) is one of the featured artists in the exhibit "The Art of Rodeo" in the James Gallery at the Phippen Museum in Prescott, Arizona from February 14th through April 25th, 2021.The Art of Rodeo is a traveling three-man art show featuring the work of artists Chris Navarro, Brandon Bailey, and Randy Wagner. This unique show tells the many facets and stories of rodeo, using drawings, paintings, sculptures, and photography.
New Oregon Trail Site in Union County, Oregon
Ronnie Allen and Dale Council recently created an Oregon Trail site in Union County, Oregon. It is on Hot Springs Road just off I-84. They found parts of old wagons and repaired them. A steel rail post and a Meeker Marker are present with interpretive signs. The Oregon Trail came down Ladd Hill and onto the Baker Valley floor at this spot.
Read the full story about their work in the LaGrande Observer.
Tool for Analyzing Corridor Conservation and Connectivity for National Scenic and Historic Trails
The Partnership for the National Trails System (PNTS) and the Trust for Public Land (TPL) are pleased to announce a special training opportunity for National Trail administrators, National Trail managing agencies, and National Trail organizations in the application and use of a Tool for Analyzing Corridor Conservation and Connectivity for National Scenic and Historic Trails.  This GIS-based analytical tool is designed to provide Trail administrators, managers, and organizations with a system-wide view of the land conservation status for all 30 National Scenic and Historic Trails in the National Trails System.
After nearly two years of work, PNTS and TPL's Research and Innovation Program staff have completed work on version 1.0 of the analysis, and expanded its application to all 30 National Scenic and Historic Trails.  The two primary components of the analysis consist of (1) a Decision Support Tool designed to help Trail administrators and managers make decisions about protecting a National Scenic or Historic Trail, and (2) a 3D Public Viewer that provides information to the general public about National Scenic and Historic Trail location and status.
PNTS and TPL would like to invite you to identify individuals within your agency or trail organization (including yourselves and trail protection, GIS, and resource management personnel) to join us for a special virtual training opportunity, so that they can show you how the Decision Support Tool component of the analysis can be used to help you view, assess, and analyze the protection status for your National Scenic or Historic Trail.
Due to the complex nature of the database, it is not possible to segregate the data by trail and restrict access to the rest of the data.  As such, those granted access to the Decision Support Tool will have access to information for all 30 National Scenic and Historic Trails.  Some data included in the Decision Support Tool may be considered sensitive in nature, and access should be restricted only to those personnel who can be trusted to protect access to this information. In addition, please help by safeguarding this information by restricting access to the Decision Support Tool within your agency or organization to those with a legitimate work use for the information and by requiring that they attend the offered training in its use.
The Decision Support Tool is a password-protected web portal. Approved personnel will receive a temporary password to access the Decision Support Tool before and during the training session. After participating in the training session, participants will be offered an opportunity to enter a user name and password for long-term access to the Decision Support Tool.
They will be hosting the 90-minute training session on March 29th, 2021, beginning at 3:30 p.m. ET/2:30 p.m. CT/1:30 p.m. MT/12:30 noon PT.  The first 45 minutes of the training session (which will be for Trail administrators and Trail organization managers, as well as their trail protection, GIS, and resource management personnel) will be an overview of the Decision Support Tool's purpose and capabilities. The second 45 minutes of the training session (which will be a more technical presentation designed for Trail protection, GIS, and resource management personnel) will focus on "how to" effectively utilize the Decision Support Tool.
Please let them know whether you plan to join us and which members of your agency or organization you would like to participate in the workshop. You can copy and paste the form below into a return email and send it to them at djowenhome@gmail.com, or, if it's easier, you can call 304-283-4745. They would appreciate hearing from you by March 3rd, 2021.
National Historic Trail Asset Inventory
Ever wondered how many interpretive waysides, museum exhibits, road or pedestrian signs are along the national historic trails or what condition these items are in? Now you can help inventory these assets using an app on your phone. The National Trails Office has developed a mobile application (app) for tracking assets along the trail including interpretive waysides, museum exhibits, and National Historic Trail (NHT) road or pedestrian signs. This app utilizes a user-friendly interface, similar to a fillable PDF, and only requires filling out prompted questions and taking site asset photos while the mobile device captures the global positioning system (GPS) location. Locations record automatically when the user submits information for the sign, wayside, exhibit, or other NHT asset. The app eliminates the use of complex and costly GPS devices and enables users the same capability on their smart phone or tablet utilizing the built-in GPS. No cellular coverage or internet connectivity is required for field recording of locations because uploads occur once the user is connected back to a network.
The asset inventory is conducted through the ESRI Survey123 app, allowing the National Park Service's office to work collectively with volunteers and trail associations to inventory the assets across the expanse of the NHTs. Through the use of the app, trail associations and the National Trails Office can answer questions regarding the number of assets, conditions, whether they need to be replaced, location, and where there is a lack of interpretive assets.
The survey dynamically changes and displays questions based upon the user inputs to questions regarding the NHT, sign type, asset title, material types, dimensions, and condition. Be aware of your surroundings most especially in proximity to roadways. Be cautious of wildlife when conducting field data collection and respect private property or ensure you have the proper permissions or permits for access. Do not record cultural resources or use the app for historic trail mapping.
Contact OCTA HQ at tboley@indepmo.org if you are interested in being a contributor to this effort and an ArcGIS Online partner account will be created for you to access training materials and enable your use of the app after downloading from the app store.
Order Fresh Coffee and Help OCTA's Bottom Line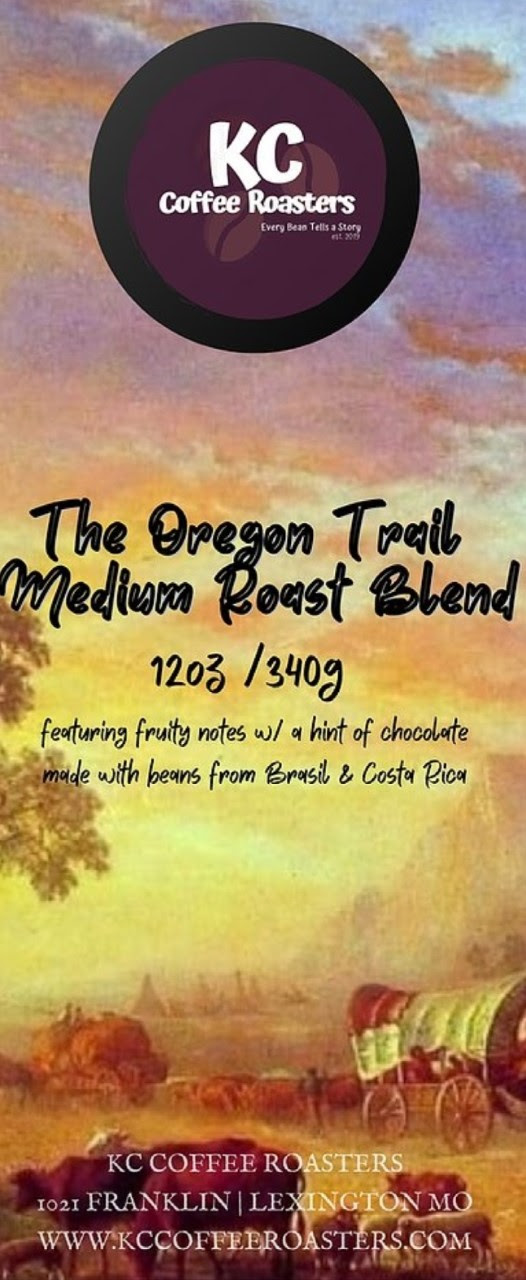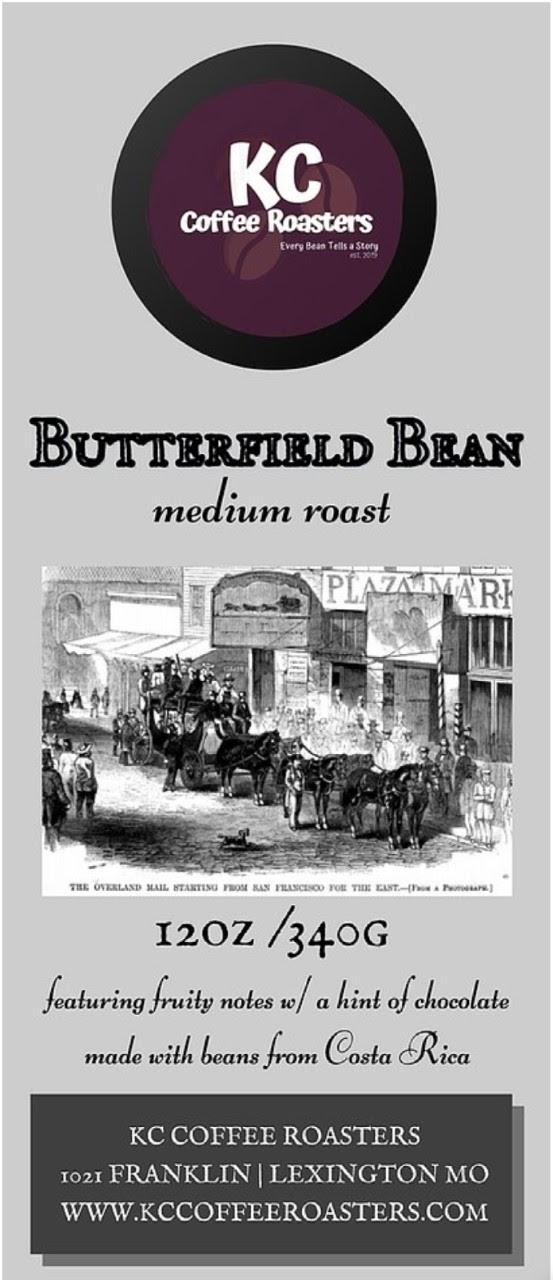 OCTA member Richard Gibson reached out to us with a review of the coffee. He wrote:
"I wanted to say to the group and to the KC ROASTERS that I am thoroughly enjoying my OREGON TRAIL ROAST BLEND COFFEE. It is mellow but full of flavor and is easy to warm back up or drink when cold! Great Idea for whomever came up with this promotion for OCTA! THANKS. I still have another package unopened!"
OCTA Board Member Jean Coupal-Smith added:
"This is a wonderful brew! I love the rich, bold flavor, even though its medium roast and I usually drink dark roast. I rate it up there at the top with my favorite Starbucks blend of Cafe Verona. It is very smooth."
We concur whole-heartedly with Richard and Jean, though this E-News editor is of the opinion that the Butterfield Bean Medium Roast is slightly better than the wonderful Oregon Trail Medium Roast Blend. We remain excited that KC Coffee Roasters created two specialty coffees with 10% of every purchase being donated to the Oregon-California Trails Association. They are currently featuring Oregon Trail and Butterfield Bean blends. Visit their website at https://www.kccoffeeroasters.com/order-online to order now.