Thank You to Those Who Supported the
Oregon-California-Santa Fe Trail 30K

Thank you to everyone who logged in to check out OCTA's Association Manager and his 30K run through the historic trail corridor of the Oregon-California-Santa Fe National Historic Trails last Saturday. We wound up with almost 1,500 views on the livestreams of the event on the OCTA Facebook page during the course of the three separate 10K runs at 9 AM, 12:30 PM, and 4:10 PM (all Central Time). Many new members were added and lots of donations poured in as well, contributing almost $1,200 to OCTA's bottom line in only two-and-a-half hours.
Travis was joined by his daughter Maggie for the first 10K on the 9 AM leg along the beginning of the trail through Sugar Creek and Independence, while his friend Chris Torres joined him on the second 10K at 12:30 PM for the run through south Kansas City. Travis ran the final 10K through Olathe, Kansas on his own. All three videos will remain on OCTA's Facebook page, as they contain great narration of both the history and infrastructure improvements in the corridor. We will also edit these three videos into one shorter highlight video for the OCTA YouTube Channel.
A special thank you goes out to Travis' wife Steffany for streaming the video all day, to Danelle Gassen for driving, and to Holli Ellison for narrating. Danelle and Holli also joined as members OCTA on Saturday. If you would still like to make a contribution, please do so through OCTA's donation page and reference the Oregon Trail 30K on the "Designation" line.
Year End Appeal Is Still Underway
In early November, OCTA HQ mailed out its annual Year End Appeal letter. Thank you to those who have already contributed. We wanted to make one last plea in 2020 for our supporters to make a year-end contribution. The COVID relief bill passed last spring allows for a special exemption of up to a $300 deduction for donations, and The Pension Protection Act provides that individual retirement account (IRA) owners age 70 1/2 or older may donate all or a portion of their IRA, up to $100,000 annually and avoid income taxes that would ordinarily incur with normal distribution. The transfer must be made directly from the IRA to OCTA through your IRA administrator or you may write a check payable to OCTA from your IRA checkbook. You can make other contributions directly through OCTA's online donation portal or send checks to:
OCTA
524 S. Osage St.
Independence, MO 64050
Thank you so much for your support throughout 2020! Though it was certainly a challenging year, your devotion steered us safely through.
Order Fresh Coffee and Help OCTA's Bottom Line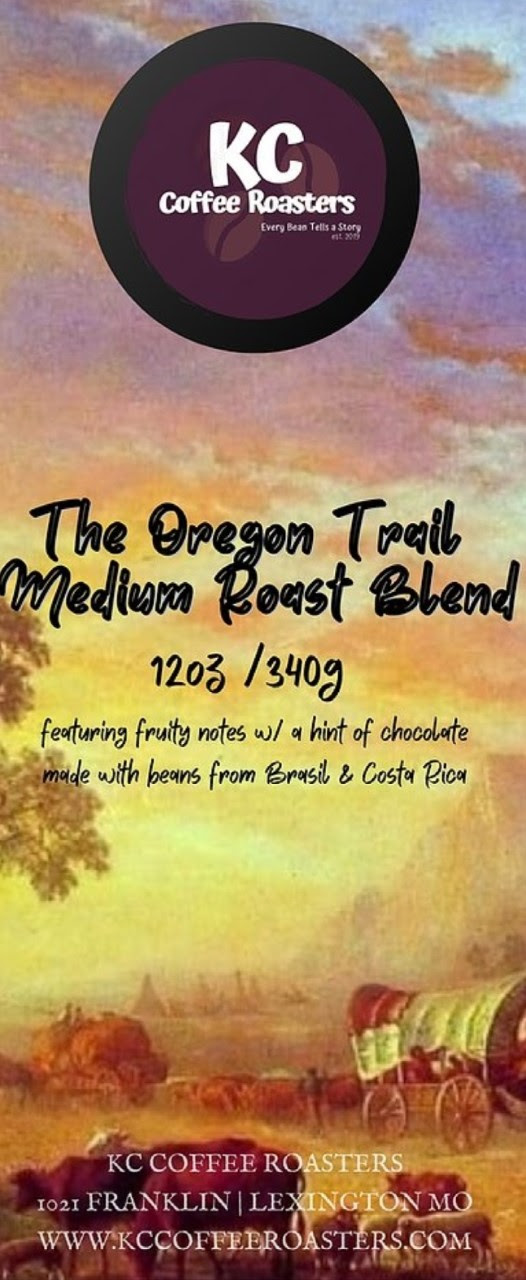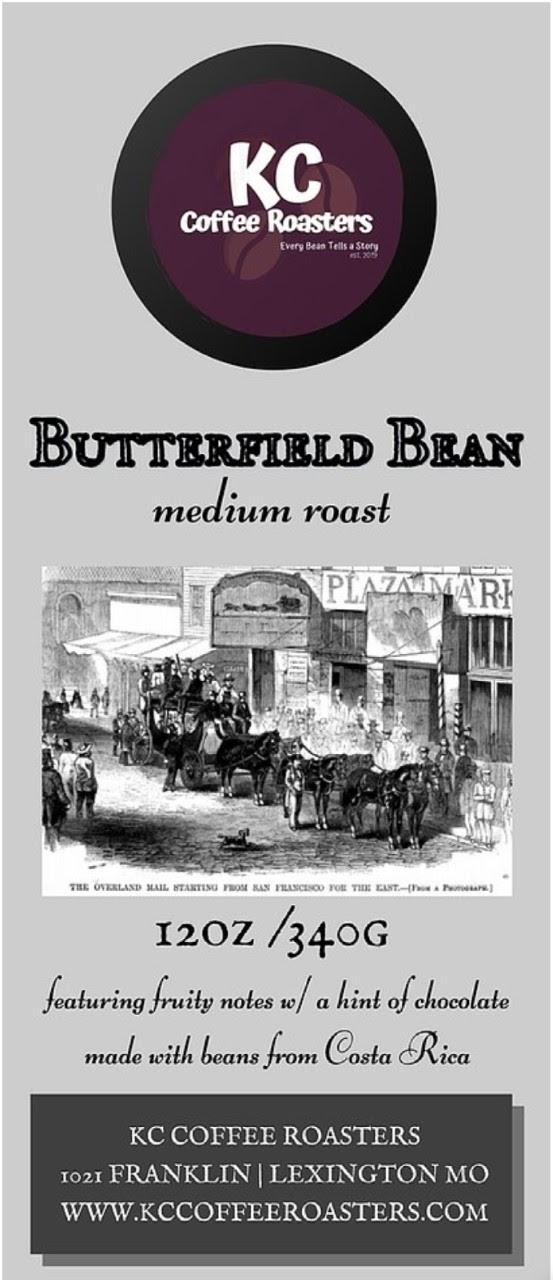 OCTA is excited to announce that KC Coffee Roasters has created two specialty coffees with 10% of every purchase being donated to the Oregon-California Trails Association. They are currently featuring Oregon Trail and Butterfield Bean blends. Visit their website at https://www.kccoffeeroasters.com/order-online to order now.
Elko Convention Awarded Grant of $3,500 from Nevada Humanities
The 38th Annual Oregon-California Trails Association Convention in Elko, Nevada, scheduled for September 2021, was recently awarded a $3,500 grant from Nevada Humanities. The convention will include tours that showcase Native American and emigrant history throughout Elko County, speakers who will discuss emigrant, Chinese, and Native American history from the mid-19th century, and opportunities to learn about life on the trail. Learn more about 
all award winners here
.
OCTA Intern Sam Sullivan Set to Begin His Career
We are pleased to announce that OCTA's intern for 2020, Sam Sullivan, was recently hired for full-time employment by Fast Talk Labs in Boulder, Colorado. He will be winding down his internship with us over the next couple of weeks and starting his career in mid-January. Fast Talk Laboratories is a new coaching and education membership from the creators of the Fast Talk podcast. Their lab is a workshop to discover revolutionary ideas and evidence-based methods to get faster at cycling, triathlon, running, and other endurance sports.
Sam has created the YouTube videos for our channel this year and has also worked to expand our reach via Google Ads, Facebook, Instagram, and Twitter. He is a graduate of William Jewell College in Liberty, Missouri, where he earned a degree in digital media. Thank you, Sam, for all you've done for OCTA!
Kathy Franzwa
OCTA HQ recently learned of the December 14th passing of Kathy Franzwa, wife of OCTA co-founder Greg Franzwa. She succumbed after a long battle with ALS/Lou Gehrig's Disease. Condolences can be sent to her mother's address.
Pat Colyer
5515 107th St. SW
Mukilteo, WA 98275-4438
We will send out more information as we receive it.
Tom McCutcheon 1925-2020
Last week, we'd reported on the passing of long-time OCTA member Tom McCutcheon. His family requested that any memorial contributions be sent to the Alcove Spring Trust, but an old PO Box that is no longer in use was supplied as the mailing address. The correct address for memorial donations in Tom's name is:
Alcove Spring Preservation Association
203 Kansas
Holton, KS 66436
Dayle Duncan White 1940-2020
Dayle Duncan White passed away peacefully surrounded by her family on December 24, 2020.
She was a member of: The Colonial Dames Society; National Society of Daughters of American Colonists; The Jamestown Society; The Daughters of the Utah Pioneers where she was the project director of the book series, "Pioneer Women of Faith and Fortitude," a passion project because she believed that "The love of books [is] The Golden Key That Opens the Enchanted Door." – Anonymous; Scottish American Military Society; Royal Bruce Society; Utah Scottish Association; The St. Andrews Society of Utah; Clan Donnachaidh Society; The National Society of Colonial Dames XVII Century; National Society of Daughters of American Colonists; Daughters of the American Revolution; Continental Society Daughters of Indian Wars; Oregon California Trails Association; The Bell Family Association; Bolling Family Association; Virginia Historical Society.
She is preceded in death by her son Warren Montgomery White, her sister Floris Duncan Haile, and her loving parents and in-laws. She is survived by her husband of 59 years, Clyde Lund White, her children Anthony Barton White, Kelly White Whipple (Steven Nelson Whipple), Wendy White Hyde, Holly White Platt (Steven John Platt), and devoted sisters, grandchildren and great-grandchildren.
The only thing stronger than Dayle's desire to learn was her love of her family. She was devoted to genealogy, the keeping of written family histories and seeing that family history worked on in the Temple of The Church of Jesus Christ of Latter-day Saints.
She was a red-headed, Scottish lass through and through who was bright, stubborn and feisty. Although she will be sorely missed, we are grateful that she is free from her earthly pain. Dayle, you are loved beyond measure.
A graveside service will be held in her honor at Wasatch Lawn Memorial Gardens on Wednesday, December 30, 2020 at 2:30 pm.