Shop the OCTA Website for Great Gift Ideas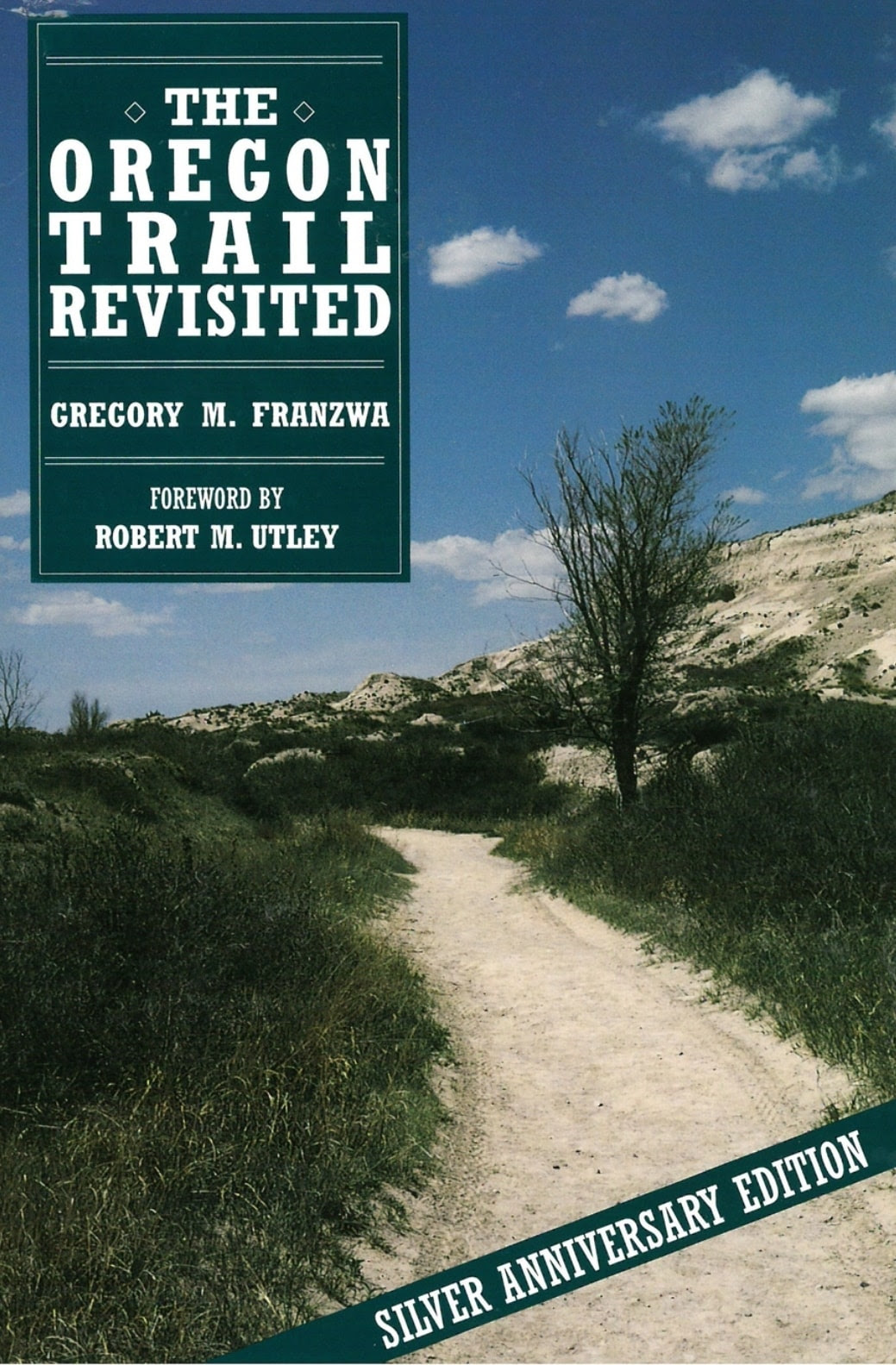 Our website is a great resource for gift shopping. Here's one of over 400 products we offer for sale. Buy now to ensure shipping before Christmas!
Visit the store at: OCTA Store – OCTA (octa-trails.org)
#GivingTuesday
Right now, people around the globe are coming together, showing kindness and generosity by giving their voices, time, money, goods, and more to support communities and causes on this #GivingTuesday2020. OCTA is in the midst of its year-end fundraiser, raising money to preserve and promote our nation's historic trails. Help us tell these stories for generations to come by supporting our cause.
Make a donation now at Network for Good :: Add to Cart.
OCTA Seeks To Fill Western Regional Representative Position
For the past several years, retired National Park Service veteran Sharon Brown has ably filled our Western Regional Representative position. She has now decided to retire a second time as of December 31, so the Oregon-California Trails Association (OCTA) is now seeking an able replacement. OCTA will be accepting applications and resumes through Friday, December 18. We hope to fill the position by early January.
The primary function is to assist the OCTA President, Association Manager, and Chapter Members and Volunteers in carrying out organization functions. The five western OCTA chapters (Northwest, California-Nevada, Idaho, Utah Crossroads, and Southern Trails) may receive priority attention. We are seeking an individual who lives generally in the western United States who has a home office with an internet-connected computer and phone. Some travel may be required.
DUTIES AND RESPONSIBILITIES
1. Promote OCTA's Mission by assisting OCTA Chapter Members and Volunteers:
a) Support efforts to increase public awareness of the trails, including but not limited to making public speaking engagements with service clubs, government organizations, historic/archaeological societies, and others
b) Serve as a liaison with OCTA National, the National Park Service (NPS), other governmental agencies, and other trail and historical organizations.
c) Assist with educational research and seek to develop MOUs with universities and other historical and/or archaeological societies
d) Assist chapters, members, and volunteers with promotions and projects, outreach, and establishing priorities, especially with signing and site development, app development, and programs to attract people to trail sites
e) Attend chapter meetings and events upon invitation
f) Participate in chapter president conference calls
g) Assist chapters, members, and volunteers to identify and develop chapter leadership
2. Assist OCTA Chapters, members, and volunteers with:
a) identifying and promoting projects for trail protection and development
b) identifying funding opportunities to accomplish protection and development of the trails, including trail interpretive and preservation projects.
3. Assist the OCTA Association Manager in sustaining and growing membership.
4. Assist OCTA Association Manager in liaison with NPS National Trails Office – Santa Fe.
5. Serve as OCTA's clearinghouse and information center for trail preservation and development activities by and in OCTA Chapters, including, but not limited to, a calendar of events, assisting chapters with promotional material, and encouraging chapters to have a presence at related events.
6. Assist in developing annual Task Agreements with NPS National Trails Office – Santa Fe Cooperative Agreement.
7. Assist in the review, revision, and execution of OCTA's Strategic Plan.
The Scope of Work is primarily to assist the Association Manager in carrying out OCTA's functions including, but not limited to the Duties and Responsibilities as described in this agreement. The Western Regional Representative (WRR) is expected to devote an equivalent of 26-27 hours per week over the course of the 39 week contract. The position pays $23.85/hour, not to exceed 1,040 hours. The term of contract will run through September 30, 2021, and may possibly be renewed, subject to approval by the OCTA Board of Directors. This position is as an independent contractor and not an employee of OCTA.
To apply, please send a cover letter and resume by Friday, December 18 to John Winner and Travis Boley at swinner@dataentree.com and tboley@indepmo.org.
Doug Hocking to Appear in Cochise Co AZ as Lt. William H. Emory, Topographical Engineer
Do You Shop on Amazon?
If you shop at Amazon, be sure to use Your AmazonSmile Impact and designate the Oregon-California Trails Association as your non-profit of choice. OCTA will get 0.5% of your purchase total every time you shop.